♤Blades • ♡Blood • ◇Dollars • ♧Drugs
A downloadable deck of playing cards
Howdy. Here's a stack of illustrations for a "french deck". They're good for blackjack, casiño, whist, Go-Fish, hearts, spades, rummy / gin, and pokers all.
About the scribblin's:
My name's Richard and I drew these in King County Detention Facility while serving 8 months for the crime of painting a heart on a window; it wasn't a very good-looking heart, so I refined my illustration skills in the cellblock using "golf pencils" and a mix of instant coffee, blood, and wetted pill-coats. Turns out: drawing and card games are two of the best ways to meditate while detained (the third is reading). A deck of cards was an obvious project. After I was released from jail, I cleaned up the sketches in photoshop.
Best of luck at the table!

-RH
Download
Click download now to get access to the following files:
Corporeal Dex
Support this deck of playing cards at or above a special price point to receive something exclusive.
Corporeal Deck I
52 Cards across 4 suits with 2 Jokers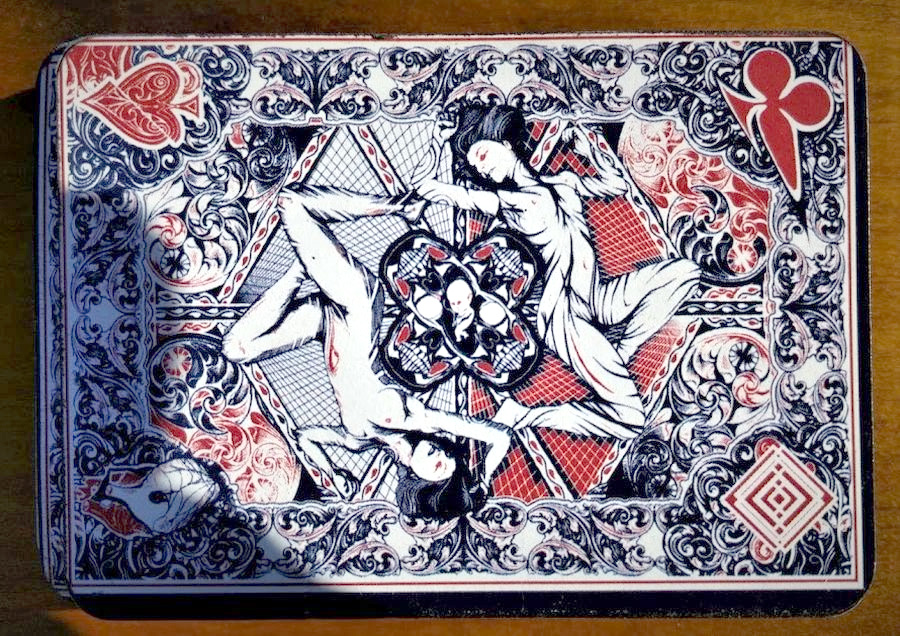 Instead of contracting a dedicated card-production factory to knock out thousands of identical decks, I decided to invest in the necessary equipment and make these by hand, instead. I've never sold these: this is the first run.
Each card is printed on custom, hand-cut 140lb linen cardstock with hand-rounded corners. They're made opaque by a layer of acrylic, particulated carbon, and a drop of my blood. Each side features maximum resolution, full-color digital prints of the illustrations. Lastly, they're coated with a finisher which is applied by airbrush.
Each deck features one unique card, not found in any other print. A one-of-a-kind case is included, too.
Thanks for taking a peek at these! 100% of the money raised by these cards will go toward paying my gotdamn rent.