♤Blades • ♡Blood • ◇Dollars • ♧Drugs
A downloadable deck of playing cards
Howdy. Here's a stack of illustrations for a "french deck". They're good for blackjack, casiño, whist, Go-Fish, hearts, spades, rummy / gin, and pokers all.
About the scribblin's:
My name's Richard and I drew these in King County Detention Facility while serving 8 months for the crime of painting a heart on a window; it wasn't a very good-looking heart, so I refined my illustration skills in the cellblock using "golf pencils" and a mix of instant coffee, blood, and wetted pill-coats. Turns out: drawing and card games are two of the best ways to meditate while detained (the third is reading). A deck of cards was an obvious project. After I was released from jail, I cleaned up the sketches in photoshop.
The people depicted (poorly) herein are some of those I love most, and they all share this characteristic: they are criminals, all. Breaking The Law is part of everyday adaptation; this was a deep lesson which I took from being jailed. Nobody is innocent when accusations alone are sufficient to convict. Even absent an accusation, try and count the number of illegal activities you've committed recently, no matter how trivial.
Plenty of criminals bear within them immaculate souls of untempered generosity, kindness, and self-sacrifice. Just as many are warriors. Parents, sons and daughters. Most of us are simply destitute, which is a major law violation of its own.

For these reasons, these cards are offered free of charge and made in dedication to all those who are, have been, or will be detained for criminal law violations. You have my love; I make and remake these tokens of chance with this thin wish: may such love survive me, and may somebody out there reconsider their instincts regarding folks who bear the lock.
Best of luck at the table!

-RH
Download
Click download now to get access to the following files:
Corporeal Dex
Support this deck of playing cards at or above a special price point to receive something exclusive.
Corporeal Deck I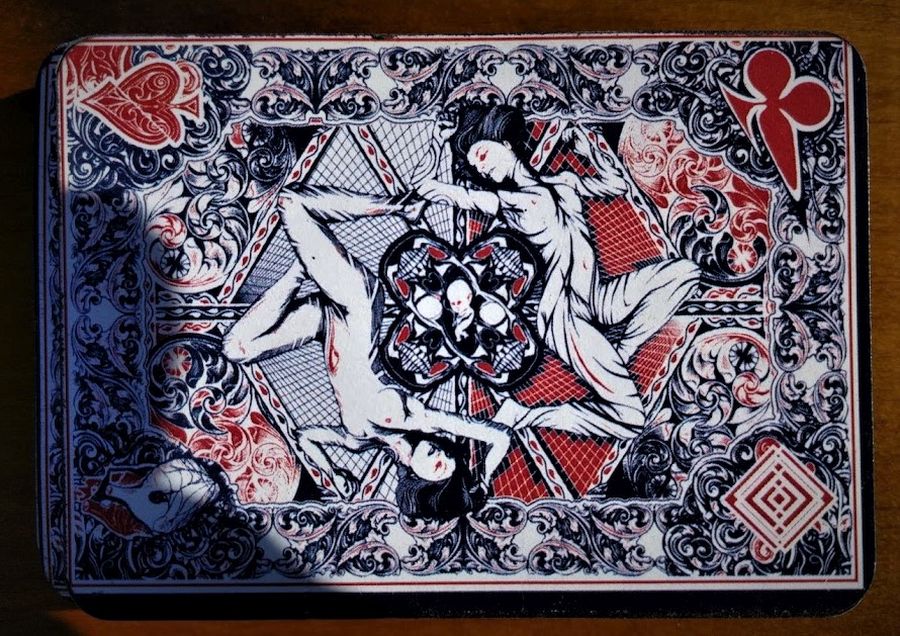 52 Cards across 4 suits with 2 Jokers

Instead of contracting a dedicated card-production factory to knock out thousands of identical decks, I decided to invest in the necessary equipment and make these by hand, instead. I've never sold these: this is the first run.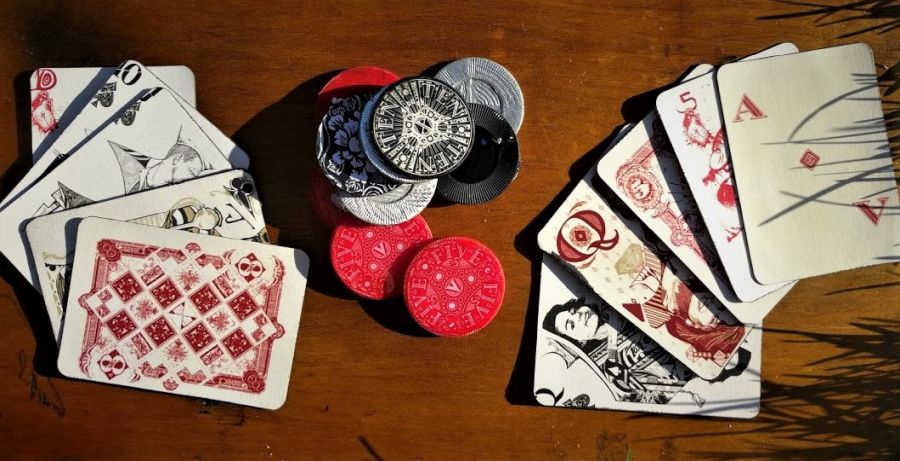 Each card is printed on custom, hand-cut 140lb linen cardstock with hand-rounded corners. They're made opaque by a layer of acrylic, particulated carbon, and a drop of my blood. Each side features maximum resolution, full-color digital prints of the illustrations. Lastly, they're coated with a finisher which is applied by airbrush.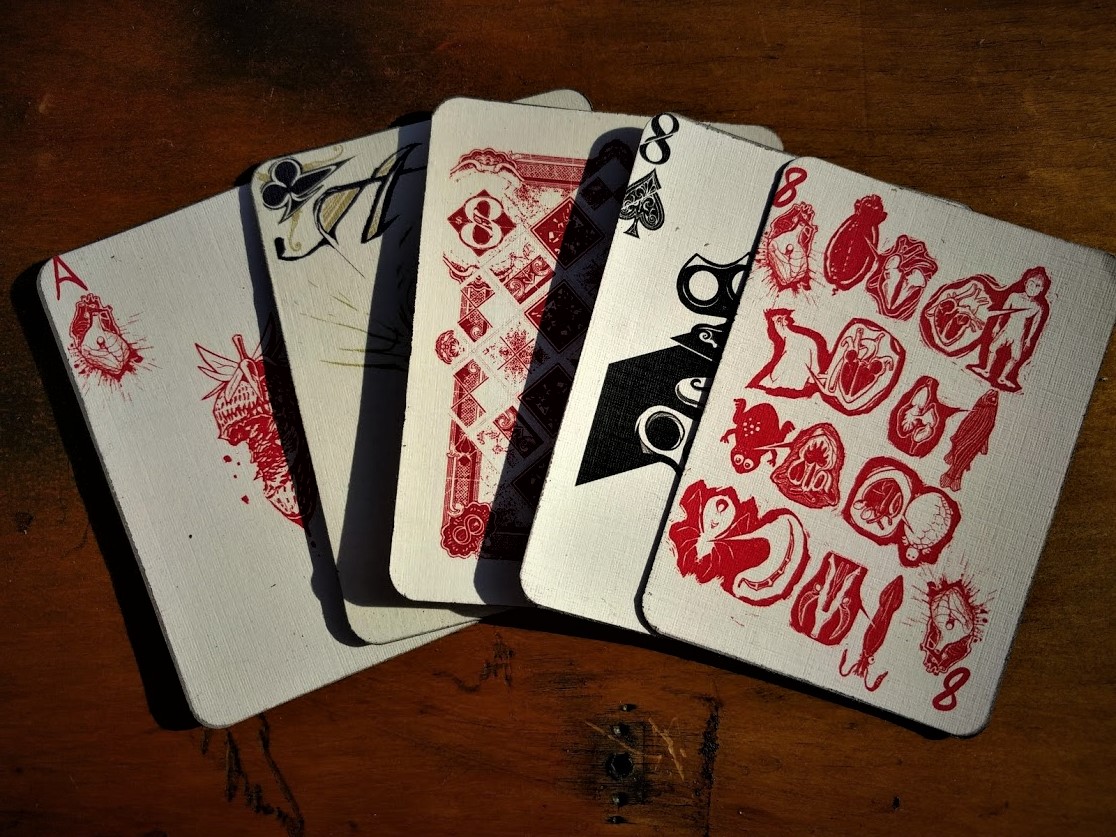 Each deck features one unique card, not found in any other print. A one-of-a-kind case is included, too.
Thanks for taking a peek at these! 100% of the money raised by these cards will go toward paying my gotdamn rent.